Dear Globerians,
It's time to next update. We've reviewed the current state of the game and all the feedback we've received from players both in-game and on our forums, and we're coming to you with a summer server update list:

For players requests we resized the bridge and added an additional entrance in the north wild amazon camp, located on VIP Island
We have added a new hydras and heroes spawn dedicated for players on low levels, located on the VIP Island also
The events have been improved, and from now on, joining them requires having the required level. You can find more informations about the requirements in the events tab under the specific event type
Also we was updated te game map on https://map.globera.net
Furthermore, we have added a new NPC Glorian with a new mission, whom you can encounter in the temple on Frost Island. This mission requires a new item:

magic scroll
This item can only be obtained from a Hero monster. For more information, please click here.
Regards,
The Globera OTS Team
Dear Globerians,
In this update we bring you new features and fixes:
Added new NPC Fisherman located in Premmy Island with new mission
Fix for houses, now buyer also need required level (200) to buy house
Reduced bosses damage in Events Island
28.06.2023:
Downgraded arena event bossess health
Upgraded rewards in last man standing event from 1 to 9 globera coins
Also upgraded rewards in firestorm event from 1 do 3 globera coins and from 50 to 100cc
Also we add new page Shaders with informations about it.
We would like to invite you to our discord server https://discord.gg/pSUUP6ub, where you can talk with the support, propose your changes, conduct discussions and look for companions to play together!
Regards,
The Globera OTS Team.
Globera launches!
16-06-2023
We are extremely excited to announce the opening of Globera on 16 Jun at 18:00 CET. Over recent years we've carefully considered players feedback and worked endlessly to maintain our reputation as the best OTS server available. Our last edition was met with over 170 players and we can't wait to welcome you to this incredible edition with more on what's new below.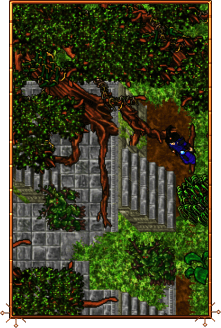 Globera?
There is no need to introduce this server to players of version 7.92. It is the only 7.92 server in Poland with such well-advanced gameplay systems.
Globera Map
Due to the fact that the number of players started to exceed our expectations, we decided to expand the map area by further horizons. We are a pixel-perfect team and perfectionists. The task of the new member was to diversify and enlarge Globera OTS map.
New Monsters
And this is interesting because not only the map has been enlarged. We've added tons of new monsters and heavy bosses to the server.
Spells
New spells for each profession have arrived at Globera OTS Shop and they are really powerful.
---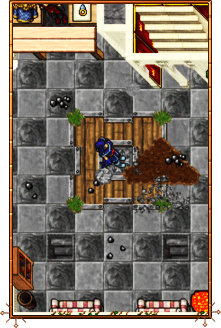 What can we offer you?
Frequent work is done on the server and new ideas are created, which turn into frequent updates.
Website
We devoted dozens of hours to our website to make the Globera OTS Website catch the eye of the player. If you find a typo or bug on the site, please report the error so that it can be corrected immediately.
TeamSpeak3
We have our own TeamSpeak3 server where every player can get a free channel. To join, just enter globera.net.
Globera OTS Shop
On the server, not only the item shop matters. Items from it can be obtained in many ways. By winning events, exchanging with players or from various systems. You just need to play and attend events to earn points.
---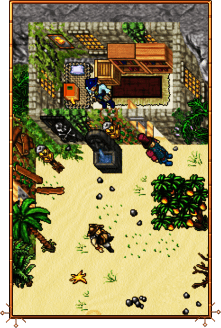 Market System
We introduced a system that works similar to the market system on Real Tibia. Thanks to it, with the help of an appropriate command, you can list an item for premium points, which will later be bought by someone else via an in-game command.
System Sell & Buy Characters
You will find a character trading system on our server. Do you want to sell your character and get some premium points? Sell your character!
Task System
There is a task system on Globera OTS that allows you to get money and items by completing missions at npc Tarr.
Promotion system & Others
During special events such as Christmas, Easter, Halloween etc., the Globera OTS Shop offers automatic promotions from 5% up to 25%. Not only this. During these events, special items are often displayed that are only displayed for a limited time.
---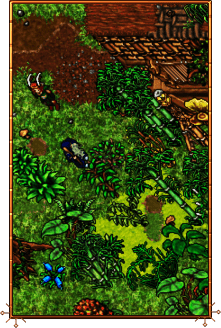 Events
Currently, there are 5 types of events on the server. Yes, we know that this is a small number, however, we are a very hard-working team and we are constantly working at full speed to increase this number.
Arena Event
Attack on Event Island
Zombie Event
Last Man Standing Event
Fire Storm Event
Informations
Detailed information about the events can be found here.
Detailed information about the server here.
You will find our server Forum here.