Dear players,
In this update we included some changes in game server and also game client.
Game:
Fixed mountain bypass in VIP City at Sprucer's spawn
Added new shaders with new bonuses
Resized Wild Amazon's spawn at VIP City
Reworked "exeta gran mas storm" spell
Added new item "blue powder" to Lava Golem's loot
Client:
Character's list is now sort alphabetically
New encryption system has been implemented
Fixed low network connection and fps issues
Have a fun!
Dear players,
We are extremely excited about new update, so in the short:
We've added a new NPC Vicar who needs your help to make his way to his hometown of Fortress located in Desert City, from which he was kicked out by prowling drwals he had a hard time with.
The drwals out there can be bribed with certain items that they want, so if you deliver those items to him, he'll reward you with secret gems that can give you extra health or mana points, depending on the type of secret gem.



Secret Red Gem
adds extra
+50
health points

Secret Blue Gem
adds extra
+50
mana points
Players without VIP Access can use a maximum of 30 secret gems, while VIP Access players can use 50 secret gems.

Here is the table of available usages of secret gems (with VIP Access):


Available usages of secret gems:
Vocation:
Max usages of

Secret Red Gems

:
Max usages of

Secret Blue Gems

:
Sorcerer
20 (+1000 health points)
50 (+2500 mana points)
Druid
20 (+1000 health points)
50 (+2500 mana points)
Paladin
25 (+1250 health points)
35 (+1750 mana points)
Knight
35 (+1750 health points)
40 (+2000 mana points)
This is your decision which gems you will use to upgrade your character.
For example: Your character with vocation Sorcerer can have +2400 extra mana points, but you used 48 of 50 total available gems. It means you can add only +100 extra mana or health points depends on your choice.
You can check informations about used or total available gems by command !gems.

Have a fun!
Globera launches!
01-02-2023
We are extremely excited to announce the opening of Globera on 1 February at 18:00 CET. Over recent years we've carefully considered players feedback and worked endlessly to maintain our reputation as the best OTS server available. Our last edition was met with over 170 players and we can't wait to welcome you to this incredible edition with more on what's new below.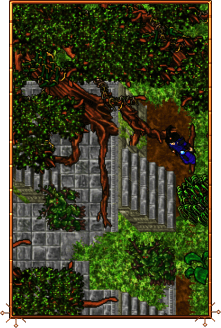 Globera?
There is no need to introduce this server to players of version 7.92. It is the only 7.92 server in Poland with such well-advanced gameplay systems.
Globera Map
Due to the fact that the number of players started to exceed our expectations, we decided to expand the map area by further horizons. We are a pixel-perfect team and perfectionists. The task of the new member was to diversify and enlarge Globera OTS map.
New Monsters
And this is interesting because not only the map has been enlarged. We've added tons of new monsters and heavy bosses to the server.
Spells
New spells for each profession have arrived at Globera OTS Shop and they are really powerful.
---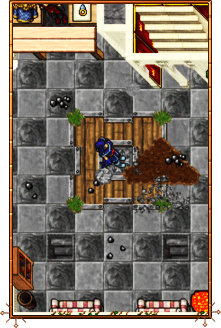 What can we offer you?
Frequent work is done on the server and new ideas are created, which turn into frequent updates.
Website
We devoted dozens of hours to our website to make the Globera OTS Website catch the eye of the player. If you find a typo or bug on the site, please report the error so that it can be corrected immediately.
TeamSpeak3
We have our own TeamSpeak3 server where every player can get a free channel. To join, just enter globera.net.
Globera OTS Shop
On the server, not only the item shop matters. Items from it can be obtained in many ways. By winning events, exchanging with players or from various systems. You just need to play and attend events to earn points.
---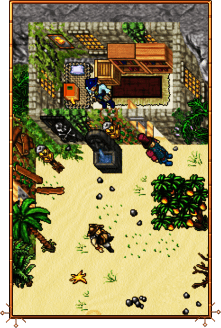 Market System
We introduced a system that works similar to the market system on Real Tibia. Thanks to it, with the help of an appropriate command, you can list an item for premium points, which will later be bought by someone else via an in-game command.
System Sell & Buy Characters
You will find a character trading system on our server. Do you want to sell your character and get some premium points? Sell your character!
Task System
There is a task system on Globera OTS that allows you to get money and items by completing missions at npc Tarr.
Promotion system & Others
During special events such as Christmas, Easter, Halloween etc., the Globera OTS Shop offers automatic promotions from 5% up to 25%. Not only this. During these events, special items are often displayed that are only displayed for a limited time.
---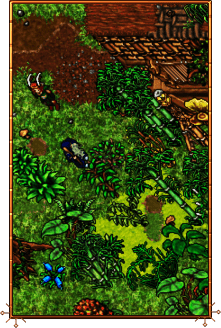 Events
Currently, there are 5 types of events on the server. Yes, we know that this is a small number, however, we are a very hard-working team and we are constantly working at full speed to increase this number.
Arena Event
Attack on Event Island
Zombie Event
Last Man Standing Event
Fire Storm Event
Informations
Detailed information about the events can be found here.
Detailed information about the server here.
You will find our server Forum here.